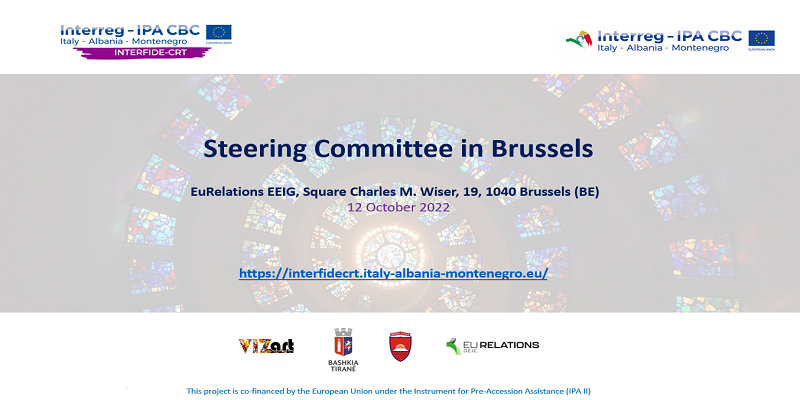 Brussels, Square Charles M. Wiser, 19.
INTERFIDE-CRT organizes a Steering Committee in Brussels to boost international outreach
Overview
A Steering Commitee meeting of the INTERFIDE project will take place on Wednesday 12 October 2022 in Brussels, Belgium, from 4 pm to 5:30 pm. The event will be organised by PP3 EuRelations EEIG, at the premises of its liaison office in Square Charles M. Wiser, 19, Brussels, within walking distance of all major European Institutions.
The aim of the meeting is to provide an overview of the project progress, to wrap-up about implemented activities and main deliverables, to monitor financial management and discuss financial strategies for the forthcoming reporting period. The meeting will be the occasion to highlight project's achievements and share methodologies, lessons learned and reflections about future steps that will lead the partners to the reach project goals. In particular, the partners will discuss the results of the two cross-border Pilot Tours that have been taking place on 21-27 May 2022 and on 3-9 October 2022, and that will be now assessed by sector experts. Also, communication activities aimed at exploiting Pilot Tours will be presented.
With a view to boost the international outreach of the project, back-to-back with the Steering Committee, the project will be organising the Networking Appetizer "Fostering Interfaith Tourism across the South Adriatic Sea". The event will attract key international stakeholders, including representatives of local and regional authorities, policy-makers, academics, business support organisations and foremost tourism organisations and operators, SMEs, NGOs, networks and youth, as well as Interreg project managers.
This will help to further promote the project and to exchange ideas about sustainable tourism development in the South Adriatic area, while providing partners from IPA countries a chance to enjoy the context of European Week of Regions and Cities (EWRC).